Black Rifle Coffee Company has Landed
ARMYISSUESURPLUS INC.
Proudly presents Black Rifle Coffee Company products available at the store now.
Most varieties are about $15 Canadian. Available 'in store' only not for on-line sales
Hurry in for best selection! Also have some T-shirts available for sale, come in check it out!
Little Warriors, Warriors Heart, Black Beards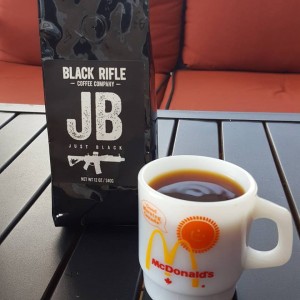 Delight, Just DeCaf, AK Espresso, Silencer Smooth, and a bunch of the CAF.