Un-Boarded, a little at a Time.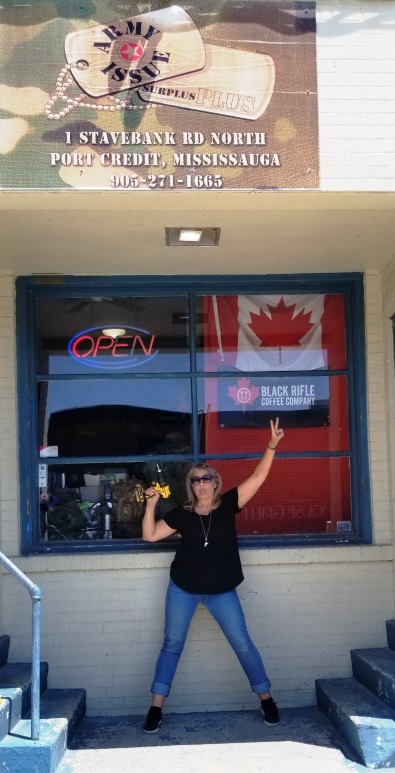 Hey Kids, we are returning to Normal in Port Credit,the Bars will be open to 2 am again!
So we are taking the Boards down. Slowly at first, not cause were Chicken. 
But there have been sooo many people Taking Pictures and Selfies

With Rosie the Riveter and against the Red Sign and the Nurse
We want to give our Neighbours Guests
"a Shot" at them in good weather too. 
But for you, our loyal clients,
we are happy to welcome you back
for in-store Shopping
Starting Saturday June 12
TWO  at a time,
Wednesday     Noon To  5
Thursday         Noon To  5
Friday              Noon To  5
Saturday         Noon To  5
Sunday           Noon To  5