---
---
---
---
I got an Email referring to this post
"That old fella is my friend, now deceased, Cpl Stanley Fields, RCE.
He landed on Juno Beach ahead of the assault infantry with the mission to remove obstacles so the other guys could land.
The Canadian Military Engineer Association named one of its 10 student bursaries after Stan.
The other names are all officers, VC winners, or distinguished long service soldiers.
He was a stalwart at our Remembrance Day parades and services.
I really don't mind you using his picture, but respectfully, please identify him.
Terry in Ottawa"
We have no words to express the gratitude for the work and sacrifices of Cpl Stanley Fields and his comrades.
I have met several Vets of WWII through the shop and found them to be exemplary quality people that are rare to find anymore.
We have a better appreciation for these hero's now that we have a better understanding of their mettle and of the horrors they braved, for us.
Growing up in the 1970s we all knew what Veterans looked like and who they were what they did.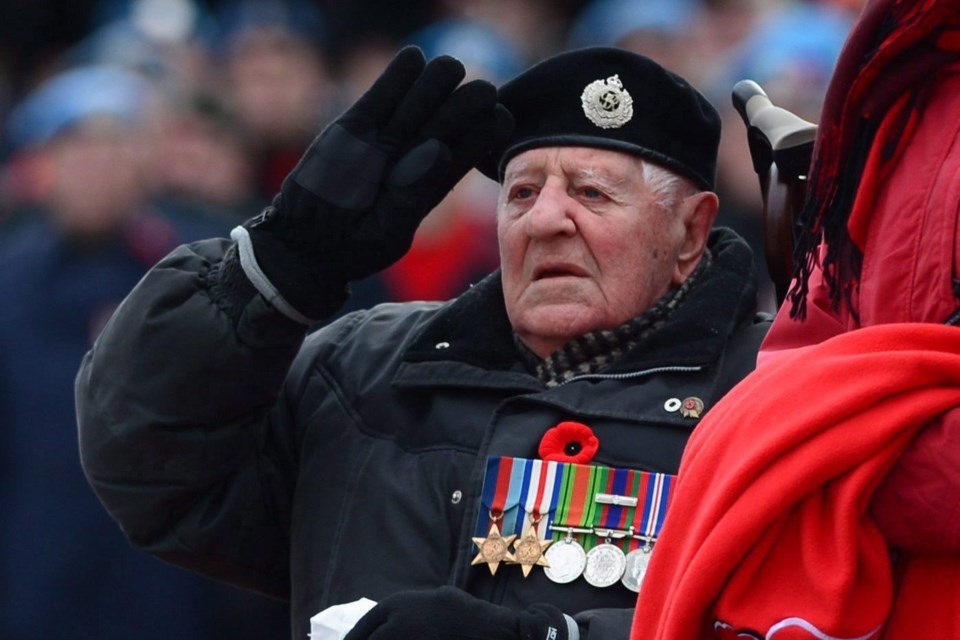 https://cmea-agmc.ca/d-day-sapper-cpl-stanley-fields-dies-100-years-old
Now they look a lot different, some times you can't tell who they are,
but they did the same Job
They fought for the French, the Italians, the Dutch.
They fought for the Innocents of Kandahar, Panjwai, and Kabul
Canada this country born of Immigrants and Refugees,
from all corners of the earth,
our young, strong and bright
fill the uniforms, parade squares and duties
of the Soldiers that went before them.
Those that perhaps liberated them their families and their countries.
A Poppy, a symbol of respect, gratitude
and a marker to recognize an unpayable debt.
---
---
---
---
---
---
---
---
---
---
---
---
---
---
---